about M.I.S.S
Small Business & Personal
Leasing Service Provider
Micro Investment Support Services (M.I.S.S) offers lease financing for all types of new or used equipment, and even offer lease buyback solutions to help individuals and small businesses with cash flow issues. No lease is too small or too complex. Because we specialize at creative financing, we have positioned ourselves to be able to arrange financing when conventional lenders can't.
Our knowledgeable and efficient team brings years of finance know-how to every deal we structure. We make sure your financing experience is painless by keeping things simple and easy to understand.We provide competitive leasing rates in a quick, easy and reliable manner with total confidentiality. At M.I.S.S, each and every lease is custom tailored to best suit your needs.
The objective for forming M.I.S.S is to contribute monetarily, as much as possible, towards the economics growth of the country and at the same time bring about cultural change and upliftment of the SME sector by providing client-specific financing facilities. The Company primarily concentrates on the Micro and SME sector with a vision to enhance their assets and technology capabilities. We provide a window to SMEs in different parts of Nigeria. Currently the company has five branches operating in the major cities of the country.
We believe the key to success is to make sure each client is completely satisfied with us as their financing partner and we work hard to make that happen. We approach every leasing opportunity with a "how can we make this work?" attitude, as opposed to looking for reasons it won't work.
Vision
Our vision is to become the most efficient and reliable leasing company through effective service delivery and surpassing all stakeholders' expectation.
Mission
Our mission is to support SMEs and individuals with leasing product and services that delivers growth and sustainability.
Values
– Integrity
– Respect
– Team Work
– Discipline and Excellent Customer Experience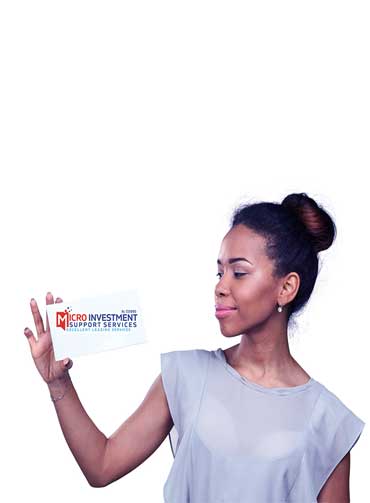 12
Years of working together