Do You Want To Get Microcredit In Nigeria
One factor that contributes to achieving economic growth. In any country is the establishment of financial programs that increases access to financial assistance. Microcredit is an example of such a program.
Microcredit in Nigeria is about providing financial services. Individuals in society who may not be able to access loans or credit facilities from traditional financial institutions.
What is Microcredit
Microcredit, which can also be referred to as micro-lending. It is a term that describes the lending of small amounts. Typically with interest, to low-income individuals or small businesses.
Unlike traditional loan facilities from mega banks that require collateral to access loan facilities. Micro-credit or Microcredit allows individuals to get small loan amounts. Loan without the need to tender any significant leverage or collateral at all.
Simply put, Low-interest loan with a very short duration for repayment. With the help of our service you can easily Get loans in Nigeria.
This kind of small loan is accessible to small producers in society. Also known as "the active poor." Especially, those who are looking to start new productive activities. And grow or sustain existing ones.
Some More Information About our service:-
Microcredit is often considered the ultimate tool against poverty. As it offers small and micro-entrepreneurs. The opportunity to start-up and even expand their businesses. While also increasing profit and living an improved lifestyle.
Micro-Finance Institutions (MFIs)
Leasing companies such as Micro Investment Support Services (MISS) are examples of financial institutions. That offer microcredit in Nigeria, especially to fund small businesses. Nigeria is arguably considered Africa's largest economy with a population of about 200 million people.
According to statistics, over 60% of the nation's population lives below the poverty line. And about 72% earn below $1.25 per day. The benefits of microcredit are numerous. Figures like this indicate the opportunities and potential for microcredit in Nigeria.
The country is set up such that investments and developments tend to be pushed to the cities. Even though about 40% of Nigeria's GDP comes from rural agriculture. People in rural areas also need to make ends meet. Start and manage their own businesses. The primary purpose of microlending in Nigeria is to extend a helping hand.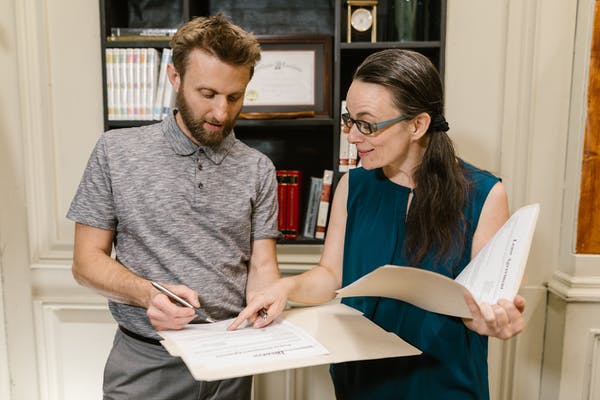 The scope of Nigerian Microcredit also targets women, mostly housewives, and the non-working-class.
One key reason micro lending in Nigeria
One key reason micro lending in Nigeria targets women is that women are less likely to run away without paying off the loan. They can use the money they received for any business they choose. Such as cloth making and poultry farming.
One key point to note is that interest rates vary between financial institutions that provide micro credit in Nigeria. Although the overall microcredit interest rate in Nigeria is quite high. Somewhere around 30% – 35%. However, considering the amount over a large loan from megabanks, these high rates are acceptable.
Many microfinance banks lend micro-loans in Nigeria. Including NGOs that are working on imparting and improving the lives of people in rural areas. Live Over Poverty Organization (LAPO) is a popular microfinance bank in Nigeria. LAPO offers microloans to entrepreneurs or individuals looking to grow their businesses.
The loan duration ranges
The loan duration ranges from 2 months to 12 months. Micro Investment Support Services Limited (MISS).Which is also a part of the LAPO group. It is also another popular micro leasing company.
Currently, many banks and other financial institutions around the world are making plenty of profit all from microcredit. With proper management, microcredit can improve Nigeria's economy considerably.
Digital Microcredit
Thanks to recent tech innovations across the globe. Digitized microcredit has established itself as a financial tool. For reaching individuals that cannot access financial loan services.
Below are three (3) common features of digital microcredit:
Digital payments and communication channels form an integral part of accessing digital microcredit services. Smartphone apps and Unstructured Supplementary Service Data (USSD) codes have made it extremely easy for new and existing customers to apply for microloans fast.
Users can now receive loan disbursements, and information on their accounts, and even make payments without visiting a physical office. Users do not need to have an account or credit history. Anyone can get microcredit with just an active mobile money service and mobile phone subscription.
Automated decision for loan access eligibility
Since there are no existing financial or credit history data of potential borrowers. Digital micro-lending firms depend on other sources of data. Example voice, airtime, mobile money usage.
Even social media and utility payment data validate to make an informed credit decision. On the eligibility of people seeking digital loans. Data from these digital sources are aggregated into computerized decision trees. Replacing the manual background checks and decision-making processes.
Digitized microcredit replaced, to a large extent, the need for a physical meet-up and interaction between lenders and borrowers. Since all communications and transactions are done via digital channels.
Potential and underserved customers can enjoy quicker loan approvals. And also personalized communication. Flexible terms that they find most convenient. Ultimately eliminating the barrier of going to a physical location. As associated with traditional lending institutions.
To help the large number of Micro SMEs (MSMEs) in the lower cadre of the country's economic pyramid. The Nigerian government launched the Government Enterprise Empowerment Program (GEEP). Since the GEEP's launch in 2016, a lot of micro-enterprises in Nigeria still face difficulties accessing funding up till today.
Regardless of the many shortcomings of micro lending institutions in Nigeria. Including high-interest rates and untrustworthy lenders. Microcredit in Nigeria is expected to play a key path in the country's poverty alleviation plan.
Who is a lessee?

In a financial contract, the lessee is the person to whom something is rented or loaned. If you are seeking for finance or renting a car from a business. Then you are the lessee. Lessee can be considered a synonym of tenant or renter. MISS is the one of the best option for you if you want to get microcredit in Nigeria.
Who is a lessor?
A lessor is the party who rents property to another party. If we think of a lessee as a tenant or renter, the lessor is the landlord or owner.
What is a Lease?

A lease is an extended rental agreement under which the owner of the equipment allows the user to operate or otherwise make use of the equipment in exchange for periodic lease payments.
In leasing terminology, the owner is the lessor, the user is the lessee. Equipment leasing is a popular option for companies of all sizes. Equipment leasing is particularly favored by many small businesses, which often have fewer options because of limited capital.
So why lease?
Operating leases permit businesses to obtain equipment with virtually no upfront capital outlay and with the lease payments treated as a deductible cost of business. For most small businesses, therefore, the principal motive for leasing is cash flow; the ability to get equipment now without a major expenditure of cash.
Microcredit In Nigeria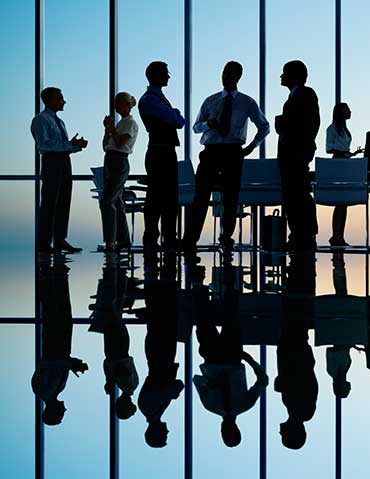 12
Years of working together