Business Funding in Nigeria
Miss leasing offer you service of business funding in Nigeria. With the help of Miss Leasing you can easily get the business funding in Nigeria. SMEs find it difficult to access business funding since such businesses are not formally registered. Only about one-third to one-fifth of SMEs in Nigeria have a credit record or bank loan. Without access to sufficient business capital, it becomes difficult for them to invest and grow.
Typically, the cost of getting a loan is not just the loan amount to be repaid. Interest charges and transaction costs like lawyer fees also account for the total loan cost. Not forgetting that high-interest rates from local banks. which can be as high as 35%, adds to the challenge of financing a business in Nigeria.
SMEs tend to shy away from applying for business loans due to the high interest. However, while charges by certain business finance providers like microfinance institutions or leasing companies like Micro Investment Support Services (MISS) are a bit less, accessibility by SMEs is quite low. It is this inability to access affordable financing that hampers the growth of SMEs in Nigeria.
Sources of funding for small businesses
Due to the challenges associated with getting business funding in Nigeria, SMEs adopt the following sources for business financing:
Provided it is available somewhere, this funding source doesn't come with many disadvantages. Hence, it is considered one of the most practical and easiest ways to finance a small business.
It's perfect because the fund doesn't come with the hassle of debt repayment or relinquishing part of the business as equity. The money is yours to disburse, without the constant pressure of making large returns on investment or reporting the business performance to a lender.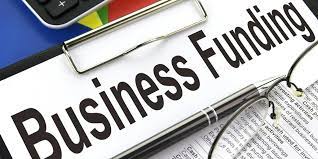 While most people believe that it is almost impossible to fund a small business with personal savings and that savings cannot fund the entire business, it at least gives a great head start. The key point here is that you can always launch and finance a small business in Nigeria once you've accumulated a substantial amount of savings. As the business grows and you need more funds, then you can turn to other business funding options
Another great option about how to fund a small business in Nigeria is borrowing from friends and family. Going through family and friends to raise funds is easy, and even a common practice. Since they want to see you do well and excel, it is always easy to convince them to support your idea.
This is a great SME financing option given that, most of the time, family and friends are not looking at the funds they provide as an investment into the business. They rather tend to see it as supporting a friend or family member, like they are investing in the person, you.
However, that doesn't mean that their support should be taken for granted. Therefore, come up with a real business plan that captures the essentials and other necessary details of the business idea. You must also be able to pitch the business idea to them, as well as explain to them how you want them to support you, and what they stand to gain if they support your idea. Most importantly, also state clearly that a loan or an equity investment but just a grant or cash support.
If they offer the option of a loan, prepare a simple agreement of the repayment terms, including when they'll get a complete refund. If it's the option of an equity investment, you should also be explicit in the agreement about the possible risks, the supposed return on investment, when they should expect the dividend, etc.
Another smart way to raise funds for small businesses in Nigeria is to consider entering into a strategic partnership. Owning 100% of the business means you are responsible for providing 100% of the business funds, which can be quite a challenge. With a strategic partnership, you can engage other persons to bring in some percentage of the business capital in exchange for some percentage share of the business.
A partnership is great because it spreads the risk, which means that you are not the only person bearing the entire risk should the business plan happen to fail. While engaging in partnerships help to finance a small business in Nigeria, note that you don't get 100% of the profits from the business. If you can get the right partners with the right strategic business model, the benefits of this business funding option far outweigh the drawbacks.
To finance and grow a small business through partnership without much rancour, search for a partner who shares similar interests with you. One with decent business experience and trustworthiness. More importantly, draw up a simple, realistic agreement that captures the current stage of the business and the future, which must be signed by all parties.
Loans from Microfinance Banks or Lending Companies
Lending from a microfinance bank is another option for business funding in Nigeria. Micro Investment Support Services is an example of a firm that offers microfinance with cheaper interest rates and no collateral requirement. There are also a handful of microfinance banks in Nigeria whose primary purpose is to issue soft loans for small businesses.
Where you find it a bit too much to raise funds through any of the first three options, you can always fall back on microcredit or microloans from microfinance banks and similar lending firms. You can get both personal and business loans of up to 7 figures with a flexible repayment plan. Rather than allow the lack of finance to slow down or even halt the growth of your small business, reach out to these microfinance banks or lending companies for a loan.
Since company operations differ, it's worth noting that some of these banks may require some form of collateral before you can access their credit services. Some may want to see the business plans and how much effort you've already put in for the success of the business. Also, take note of the interest rate and repayment plans before taking out the loan.
Nevertheless, consider borrowing from microfinance banks either as a last resort or when the business is pretty much already started but needs additional funds to boost growth and take it to the next level.
In conclusion, while the channels mentioned above are believed to be the most realistic options, there are many other channels to get funding for a small business in Nigeria. So, consider your realities and your unique business needs. Figure out what kind of funding option aligns with your overall business goal.